Originally published in The Washington Times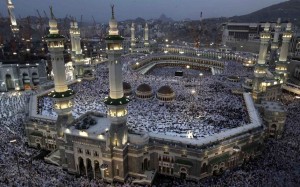 April 15 usually reminds me as an accountant of taxes, but this year I remembered the horrific events of the Boston Marathon tragedy, where Dzhokhar and Tamerlan Tsarnaev, claiming to be Muslims, mercilessly harmed more than 260 people.
As a Muslim, I cannot understand how any Muslim could be so vicious. In his lifetime, the Prophet Muhammad showed only compassion and mercy for his fellow man. For example, when Muhammad conquered Mecca after 13 years of brutal persecution, he did so without shedding a drop of blood, and he forgave all his enemies. He did not to seek revenge for the atrocities that they had committed.
As members of the Ahmadiyya Muslim community, we are trying to emulate Muhammad's example by holding a blood drive at Boston City Hall to remember those affected by the tragic Marathon bombing. We will be those Muslims who give our blood for our fellow man, not those who take it.