Originally published in Dayton Daily News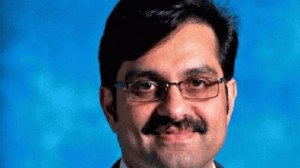 Dr. Mehdi A. Qamar, a cardiologist living in Pickerington was gunned doqn and martyred recently in front of his wife and two-year-old son while visiting an Ahmadiyya Muslim Cemetery in Rabwah, pakistan, allegedly for no reason than belonging to the minority group, the Ahmadiyya Muslims Community.
He had taken a sabbatical to Rabwah Pakistan as a volunteer to serve the underprivileged through the Tahir Heart Hospital, a Heart hospital founded by the Ahmadiyya Muslim Community. Many doctors from the U.S. have visited this hospital to help those in need.
The killing of Ahmadis in Pakistan goes unchecked due to the Pakistani state sponsoring of these attacks. The second amendment to the Pakistani Constitution strips Ahmadis of their right to call themselves Muslims.
The newly founded Ahmadiyya Muslim Caucus should put pressure on the Pakistani government for allowing such state sponsored terrorism to go unchecked and they should repeal all such blasphemy laws that inhibit freedom of religion and perpetuate the targeted killings of Ahmadis in Pakistan.