Originally Published in the  Pittsburgh Post Gazette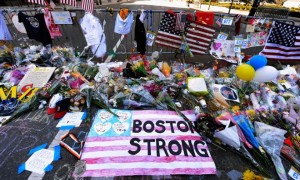 My heart goes out to the victims of the Boston Marathon bombing. It is outrageous that in our country today that even the wholesome act of running has become unsafe.
I can empathize because my peace-loving religious group, the Ahmadiyya Muslim Community, lives under the constant threat of extremist violence in Pakistan. In fact, on May 28, 2010, a terror group killed 86 of my community's members and injured several hundred more — all during prayer service. Sadly, the number of public attacks has only increased.
So as we mourn our dead and tend to our wounded in Boston, let us all come together to speak out against civilian violence wherever it happens.