Originally published in The Chicago Tribune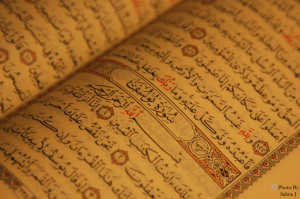 It's quite tragic that three individuals were killed senselessly and mercilessly outside of a Jewish community center and senior center in Kansas. The suspected gunman, a former Ku Klux Klan leader, was spewing anti-Semitic responses before he went on his violent rampage and showed no remorse after being apprehended by the police. This alleged assailant has had a long history of making anti-Semitic remarks.
It's unfortunate that he wasn't apprehended before committing this heartbreaking attack.
Carrying out acts of violence against another group because of faith is fundamentally wrong. As a Muslim-born United States citizen, I wholeheartedly condemn this cowardly act.
May God Almighty bless the families of the departed ones and give them solace during these difficult times.
Too often, the world tries to break people apart. In this time of sadness, I pray for the opposite.