Originally Published in My Record Journal (March 10, 2017)
On March 6, The local chapter of the Ahmadiyya Muslim Community received the "Spirit of Meriden Award" from the mayor and his office. This chapter of the International Ahmadiyya Muslim Community is located in South Meriden and has been there for the past 10 years.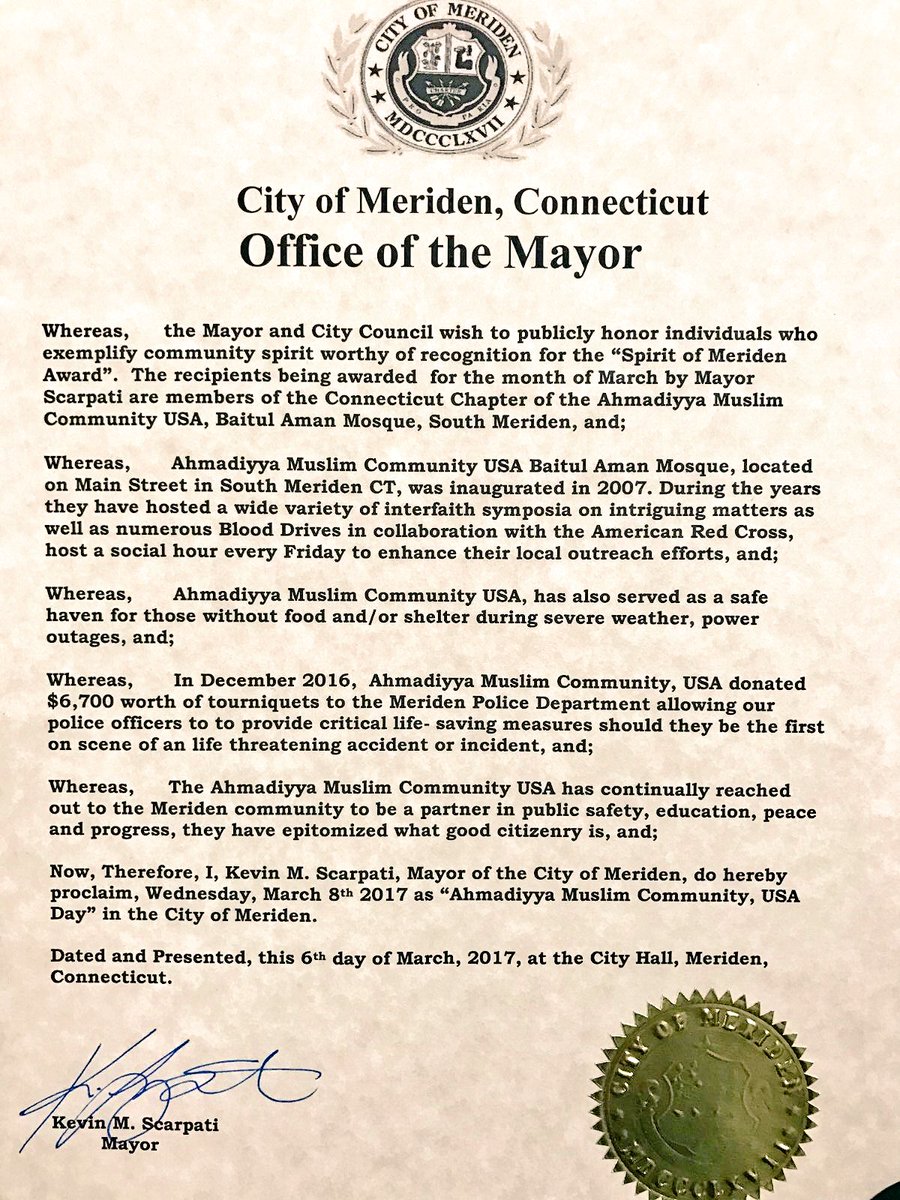 In these ten years in Meriden, the Ahmadiyya Muslim Community has participated in many local events. Some of these events include The Daffodil Festival and the Puerto Rican Festival. Additionally, the Ahmadiyya Muslim community participates in local fundraisers, including coat drives, food drives, and the local fire department's back to school drive, which raises money and supplies for children in the need of school material. The Ahmadiyya Muslim Community also hosts local interfaith symposia on intriguing matters. We also host blood drives in remembrance of the tragic horrors that took place on September 11, 2001. We volunteer within the community to help make the community a better place and to create a better connection with its
members.
In December 2016, the Ahmadiyya Muslim Community also raised $6,700 for blood clotting devices that allow the local Meriden Police to provide critical life saving measures if they were to be a first respondent of a life threatening incident.
As a member of the Ahmadiyya Muslim Community, I would like to thank the mayor of Meriden for awarding us and the people of the city of Meriden for providing us with the opportunity to participate and serve in the local community. Hopefully in the future we can continue to work together with the community to better the environment.