---
Originally Published in The Wisconsin State Journal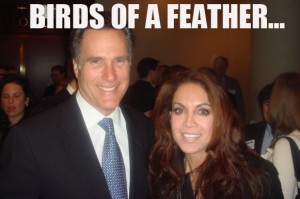 My first exposure to voting was in 11th grade when my teacher gave us voting registration forms in our government class. She wanted to let us know voting allowed everyone to have a say in who and how this country runs.
It is time Muslim-Americans join other groups in America to elect individuals who can better represent all citizens equally and condemn ignorance.
The anti-Islamic movie "Innocence of Muslims" prompted an unjustified response by some Muslims around the world. This also inadvertently led to a rise in Islamophobia everywhere.
The job of our leadership in these kinds of situations must be to condemn all extreme acts. They should not set the wrong tone like Sen. Jon Kyl, R-Ariz. He criticized the State Department for condemning this movie. Republican presidential candidate Mitt Romney also jumped the gun on President Obama, even before he had condemned the vile movie.
This democratic ideal of voting and consultation has long-standing roots in Islam. Prophet Muhammad consulted his companions on many big administrative affairs before making any final decisions. Officially, a representative body called the Majlis-e-Shura was set up under the second Caliph Umar.
It was based on the Islamic injunction of holding mutual consultations to regulate national affairs (Quran 42:39). The members of this body were representatives of their respective areas who were entrusted to discuss and debate important state affairs, and then vote on them.
Muslim-Americans make up less than 1 percent of the American population. According to the study "Engaging American Muslims," about 1.2 million Muslim voters are registered in the United States. The total registered voters in 2010 Senate elections were 187 million.
Despite being an insignificant minority, Muslim voters are now able to swing an election because of their concentrated numbers in key swing states, according to a new report from the Institute for Social Policy and Understanding, a Washington think tank focusing on Muslim issues.
It is frustrating that religious agendas such as the "Pulpit Freedom Sunday" by the conservative Christian group called Alliance Defending Freedom and political mudslinging by negative media ads are employed during election season. Voting is a civic responsibility we should fulfill based on justice and virtuosity.
Founding Father James Madison rightly said, "I go on this republican principle, that the people will have virtue and intelligence to select men of virtue and wisdom. Is there no virtue among us? If there is not, we are in a wretched situation."
Lastly, Muslim-Americans must look to vote for those who set a good example for better understanding of Islam. A case in point is President Obama who tried to seek a new beginning in the Muslim world in Cairo right after he was elected in 2009 where he said, "America and Islam are not exclusive and need not be in competition. Instead they overlap and share common principles of justice and progress, tolerance and dignity of all human beings."
Another example are Republicans such as Sens. John McCain, Scott Brown and Marco Rubio and House Speaker John Boehner who spoke out against Michele Bachmann's uncalled for Islamophobic allegations against Hillary Clinton's aide Huma Abedin.
I recall my teacher's valuable lesson that virtuous leadership is needed to bridge the gaps of ignorance. It is our individual responsibility to elect individuals who will have the courage to do so.
Ahmed Khan lives in Oshkosh.