---
Originally Published in The Denver Post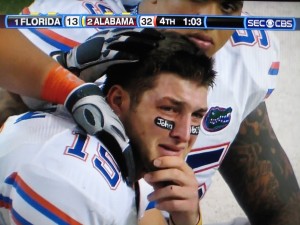 English is rapidly changing in our fast-paced media world. Nouns are becoming verbs and sometimes adjectives are becoming nouns. The most recent and popular of these changes surrounds today's NFL playoff game between the Denver Broncos and the New England Patriots.
The hype around Denver's quarterback Tim Tebow has given birth to a new verb — "Tebowing." This new verb has now come to roughly mean praying publicly.
As a Muslim-American, I do not concern myself with Tebow making his faith visible. Like English, our definition of "role model" has changed dramatically. So I celebrate his clean image, representing a role model distinct from the norm of pop culture.
We need more positive changes like this in our society — although a linguist may not agree.
Usama Awan, Pickerington, Ohio